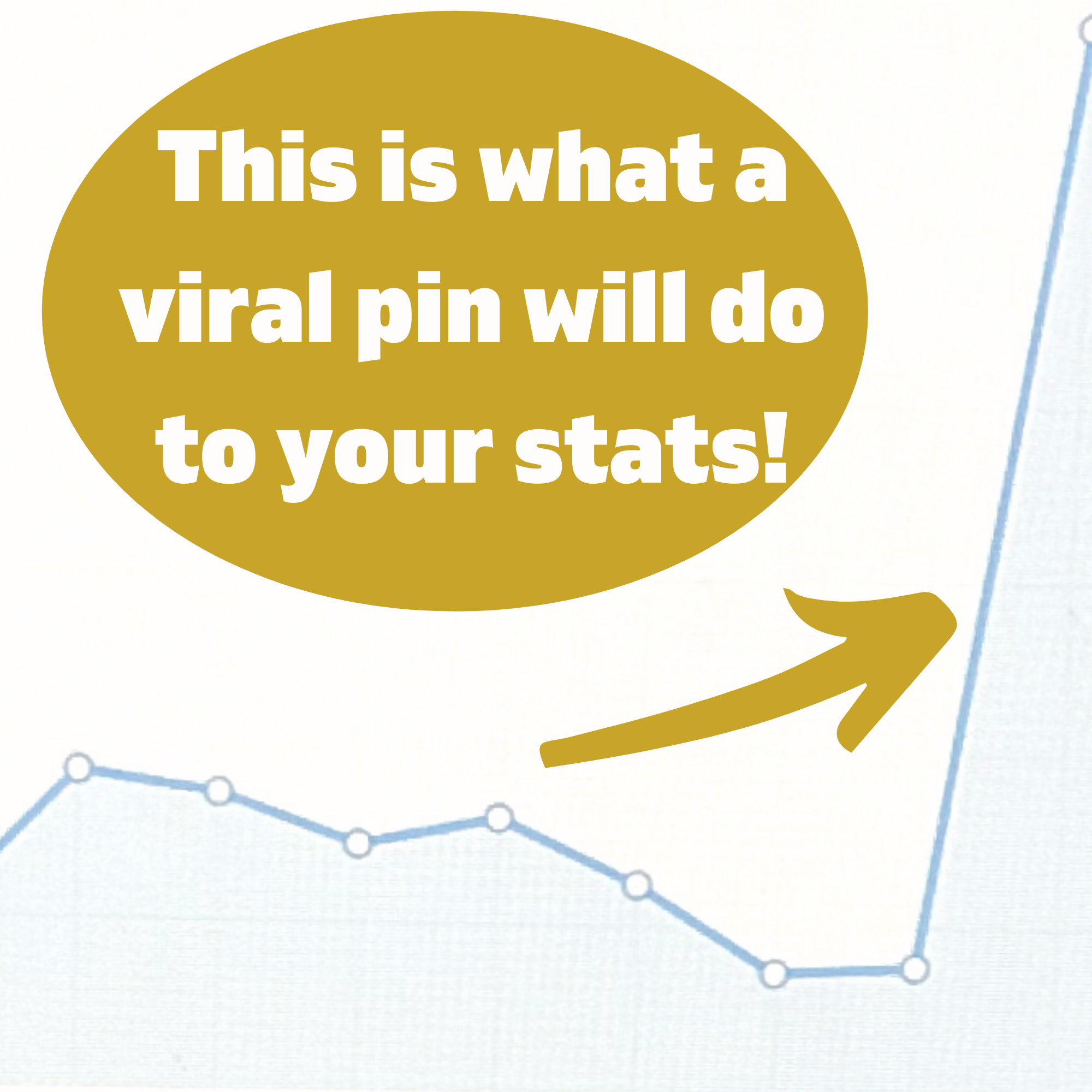 The Fastest Way To Explode Your Blog Traffic
Pinterest is the fastest way to immediately increase your blog traffic, without question. In order to do that, you need high-performing Pinterest pins, and a viral pin certainly helps!
Learn How To:
Artfully design a high-quality Pinterest pin quickly
Create a template for future pins
Apply a few clever (and super simple) tricks to set your pin apart from everyone else's so yours gets the clicks!
Use your pin to market your brand so no one will ever forget you
These Are My Actual 30-Day Stats!
These are just a few of my high-performing pins. Once I discovered the tricks I'm going to show you, I started seeing these stats on a ton of my pins!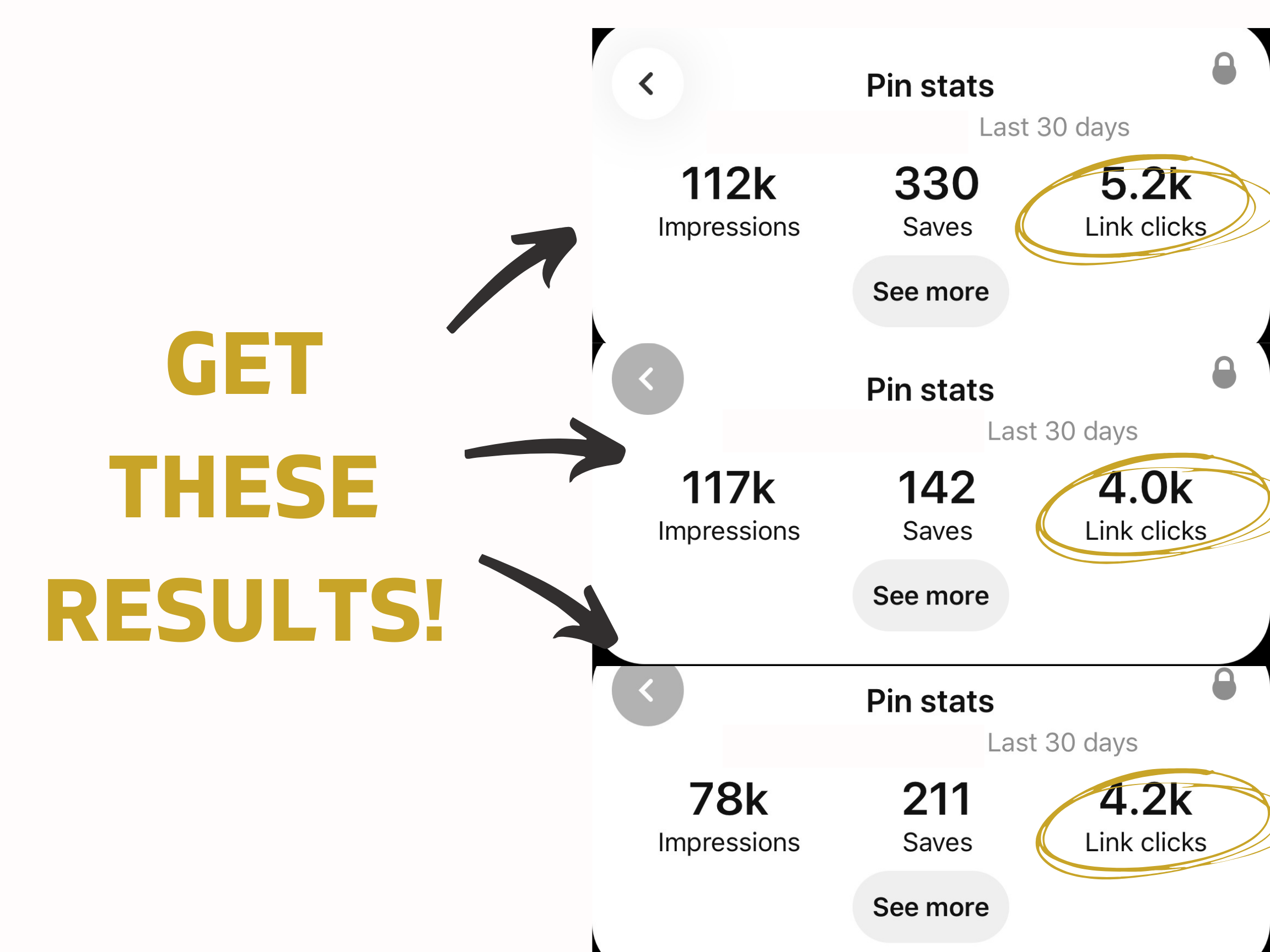 Results From Other Bloggers:
"I took the "The Easiest Way to Design A Viral Pinterest Pin" course and found it SO helpful! It make me realise straight away where my pin designs have been lacking and received only a few clicks. After putting Elizabeth's tips into practise I designed two pins which both received engagement in less than 24 hours. I'm excited to see where these pins go and how much traffic they will bring. The course is very short but if you listen carefully you'll be able to extract the most important information of what makes a click-worthy pin design. Grateful I stumbled over this course, 100% worth it."
-Kristin Brause, HappySkinny.me
What You Get TODAY When You Enroll:
A 30-minute video training on designing a high-performing Pinterest pin (watch it appear before your eyes)
2 extra pin templates that perform well (and some extra tips to take your pins to the next level) You get to download these template how-to's!
A two-tiered color and font combo guide
A free pin checklist download
What People Are Saying About The Viral Pin Course:
"The Easiest Way to Design A Viral Pinterest Pin Course is perfect for anyone who is looking to up their Pinterest marketing game! This course will help you create more visually appealing pins that will get you a ton of clicks."
"I am blown away with The Easiest Way to Design A Viral Pinterest Pin Course! This course makes it super easy to create click-worthy images that will stand out. Not only was it one of the best Pinterest courses I have ever taken, but the presentation is in a clear, understandable format."